Sustainable Lighting Solutions
Benefits of LED Lighting:
Lifespan of up to 10 years, saving money on energy, maintenance and replacement costs.
Last up to 60,000 hours compared to 1,500 hours for incandescent bulbs.
LED bulbs last 10 times as long as compact fluorescent bulbs, and 133 times longer than the typical incandescent bulbs.
Energy Efficiency & Incentives
LED lighting is extremely energy efficient and consumes up to 90% less power than incandescent bulbs.
Uses at least 80% less energy and lasts 25 times longer than traditional lighting.
Most are Energy Star Rated.
Rebate and Tax incentives are available in most states.
Free of toxic chemicals such as mercury.
Almost all components are 100% recyclable.
One LED can take the place of 25 incandescent light bulbs over its life span.
Close to zero UV emissions.
Cooler operations mean less or no fire hazard.
Considered "Green" or Earth-Friendly.
Resistance to shock, vibrations and external impacts, and is very durable for extreme weather conditions.
Built with sturdy components and does not contain fragile elements such as filaments or glass.
LED lights brighten up immediately when powered on, whereas traditional lighting may take several seconds to reach full brightness.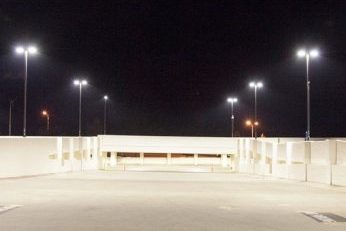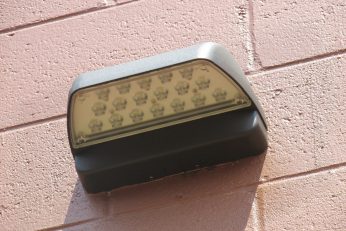 Our Model
By preparing photometric renderings, we can often reduce the number of fixtures needed for your area because of the light distribution of LED's. We can provide a cost comparison of your current lighting versus LED lighting solutions, providing you with your expected return on investment. We can convert your outdated fluorescents into efficient LED lights with immediate energy savings, cleaner lighting and cost savings.
Together we will create an energy efficient lighting package to suit your lighting requirements and budget.